Is your last name spelled Chan, Chinn, or Tan? If so, there's a good chance that the original Chinese surname of your ancestors is 陈, pronounced Chen in Mandarin.
Chen is the most common surname in southern China, Hong Kong, Taiwan, and Singapore. If you can imagine a world where everyone has the same surname as you, that's probably how your ancestors felt. In China alone, there are around 70 million Chens, or more than the entire population of France. Among them, 50 million can trace their ancestry to Yingchuan in Henan province, the largest branch of the Chen clan.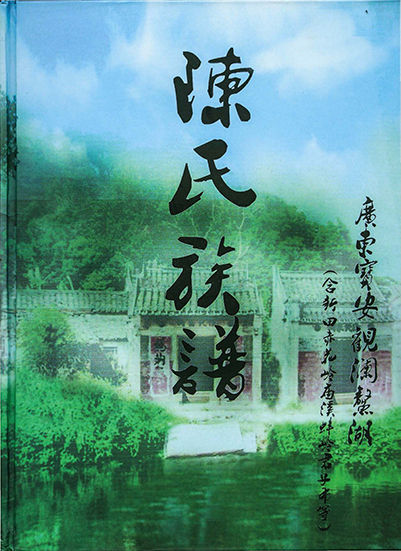 What are the origins of Chen?
Chens are descendants of the legendary Emperor Shun, the last of eight mythological rulers of ancient China who brought order to the realm over 3000 years ago. Meaning 'old' or 'antiquated,' the origins of the surname Chen date back to an imperial powerplay for legitimacy.
After overthrowing the Shang in 1046 BC, Wu Wang, the new king of Zhou, sought alliances with noble families to justify his rule. Gui Man, whose entire family descended from Emperor Shun, was granted the region of Chen and wedded to Da Ji, the king's eldest daughter. From then on, his descendants adopted the surname Chen, posthumously renaming him to Chen Hugong, their founding ancestor.
Gui Man became the first Chen in China at a time when only 50 million humans inhabited the entire planet – less than the population of South Korea today. David had just defeated Goliath in modern-day Israel, and someone in Phoenicia invented the first known alphabet!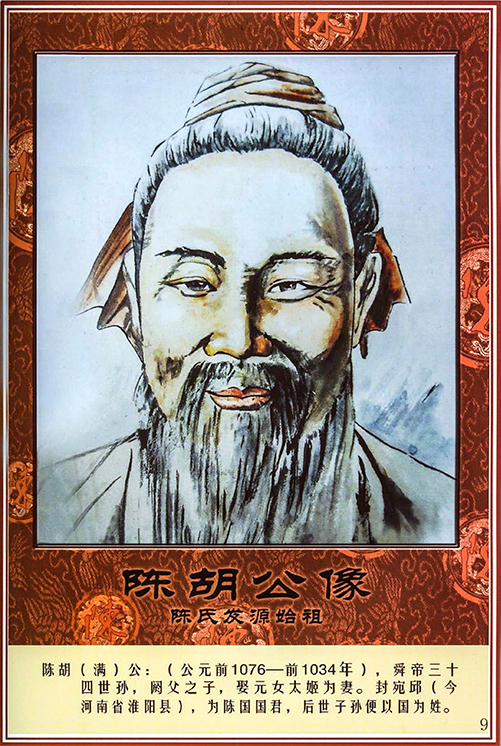 Did you know?
The origin of the popular Sichuan dish, mapo tofu, can be traced to the Chen Xingsheng Restaurant, a small eatery in Chengdu run by a couple with the surname Chen. Created in 1862 during the Qing Dynasty (1644-1911), mapo tofu means "pockmarked grandma's beancurd," named after the pockmarked face of Mrs. Chen.
Image: The Woks of Life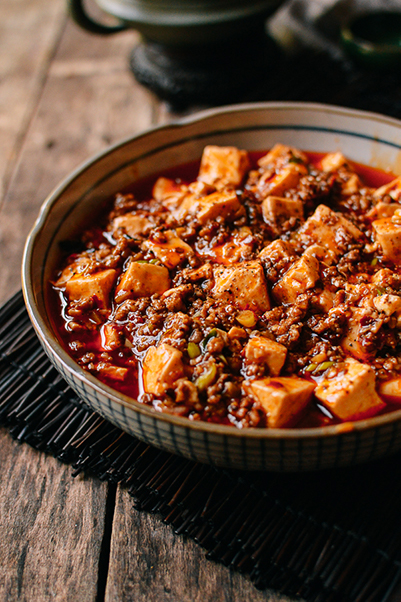 Chen

| | |
| --- | --- |
| Meaning | Old, antiquated |
| Symbols | 阜/阝("hill") + 東 ("east") |
| Legendary Ancestor | Emperor Shun 帝舜 |
| Founding Ancestor | Gui Man 妫满 |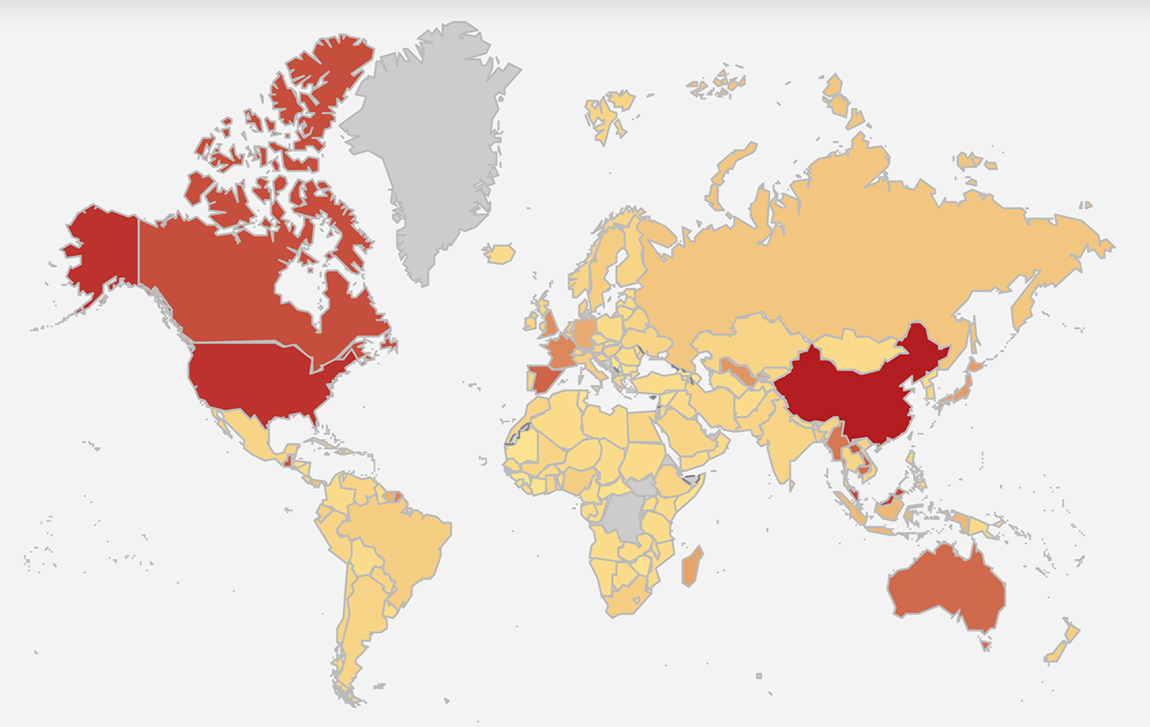 Spelling Variations
By Dialect
| | |
| --- | --- |
| Cantonese | Chan, Zen |
| Hainanese | Dan |
| Hakka | Ch'iu, Qin |
| Hokkien | Din, Ding, Tan, Tin, Ting |
| Mandarin | Chen |
| Teochew | Tan |
By Country
| | |
| --- | --- |
| Australia | Ah Kew, Leanfore |
| Jamaica | Chance, Chin, Chinn, Chin You, Ewing-Chow |
| Korea | Chin, Jin |
| Malaysia | Chan, Chen, Chin, Ding, Sin, Tan, Tang, Tin, Ting |
| Singapore | Chan, Tan, Ting |
| USA | Akina, Awai, Ching, Tchen |
| Vietnam | Trần |
Who are famous Chens in modern history?
From emperors, prime ministers, and generals, to intellectuals, film stars and kung-fu masters: there's nothing that Chens can't do. Some of the most prominent Chens in modern history include:
Jackie Chan, kung-fu and Cantopop superstar
Tan Kah Kee, Singaporean businessman and philanthropist
Julie Chen, CBS news anchor
Steve Chen, co-founder of YouTube
Priscilla Chan, pediatrician, philanthropist, and wife of Mark Zuckerberg
Patrick Chan, Canadian figure skater
In addition, the founders of the Tran and Ho dynasties – competing ruling houses in Vietnam – both trace their ancestry back to Gui Man, the very first Chen.
How do Chen families stay connected today?
The World Chen Family Association regularly organizes reunions for delegates from Chen clan associations around the world to strengthen partnerships and celebrate their heritage over dinner parties.
Many Chen clan associations also participate in the World Shun United, an international conference uniting descendants of the ten surnames originating from the legendary Emperor Shun (Che, Chen, Lu, Hu, Sun, Tian, Wang, Yao, Yuan, Yu).
Are you a Chen? Who were your ancestors?
You can find the stories of your ancestors in a Chen zupu, or family history book. Known as the Holy Grail of Chinese genealogy, a zupu records the names of your ancestors, their values, migration journeys, and more.
What do you know about your family history? Tell us in the comments!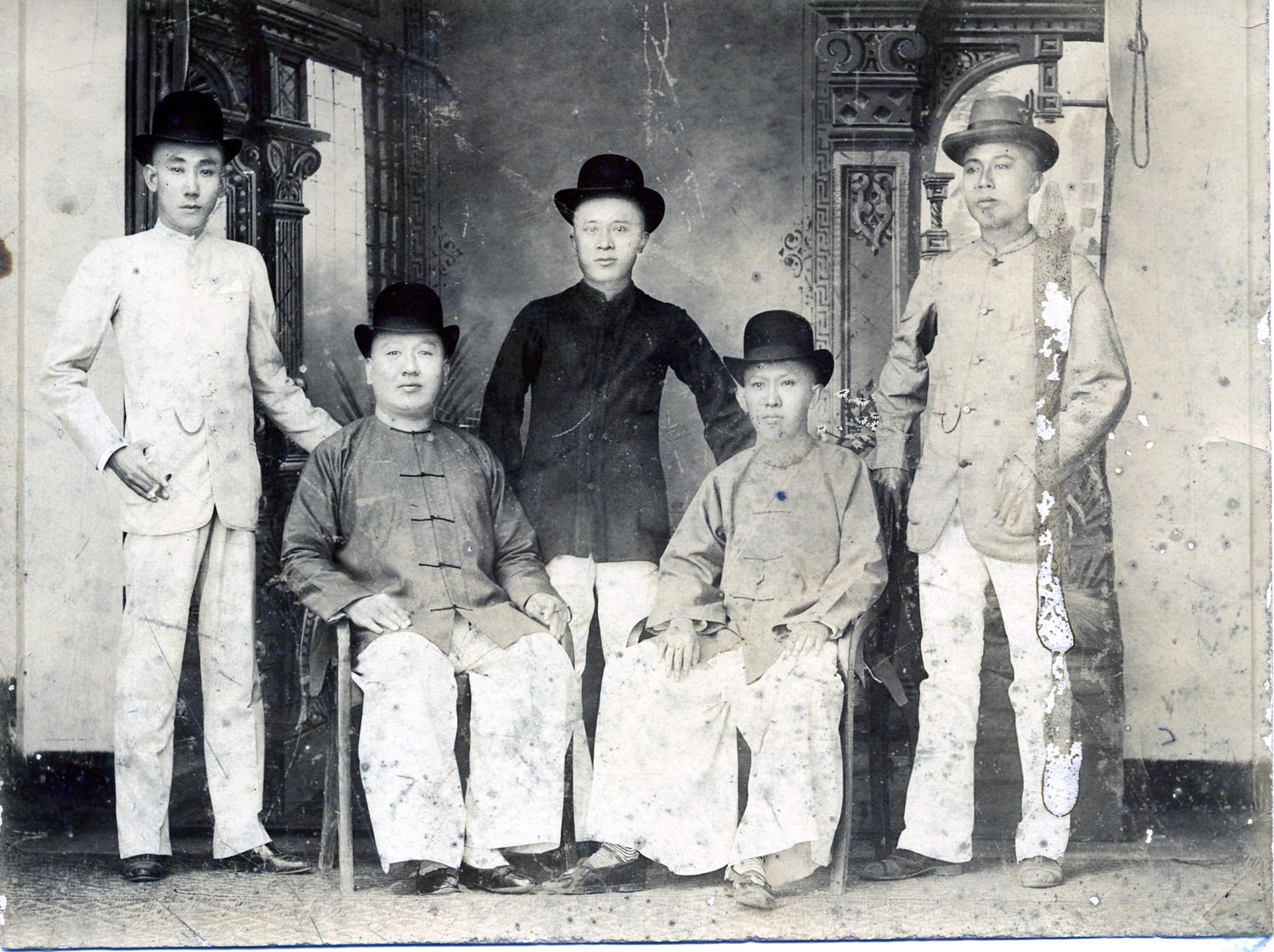 Discover the names and stories of your Chinese ancestors!
If you are interested in uncovering your family history, we would love to be of assistance. Our global team of researchers has helped hundreds of families discover their Chinese roots. Learn more about our services or go ahead and get in touch!
With the global pandemic, My China Roots is offering virtual tours packaged with our research trips to your ancestral village. Check out a demo here!